Kiwi company started by two friends – a nurse and a journalist who wanted better period products for their daughters – has raised $2.4 million in an oversubscribed seed round and is now racing against competitors to establish itself as a world leader in sustainable period care.
The Hello Cup – soon to be renamed Hello Period – hoped to raise between $1.5m and $2.3m but closed the round, run through crowdfunding platform Snowball Effect, at just under $2.47m. The post-round valuation is $8.4m.
The lead investor, John Gowing of Australian investment firm Gowing Bros, first contacted founders Mary Bond and Robyn McLean after reading an August NBR profile (https://www.nbr.co.nz/story/hello-eco-friendly-periods) of the startup.
"We call him our No 1 guy," Bond said.
The two founders' stakes now sit at 28.6% each.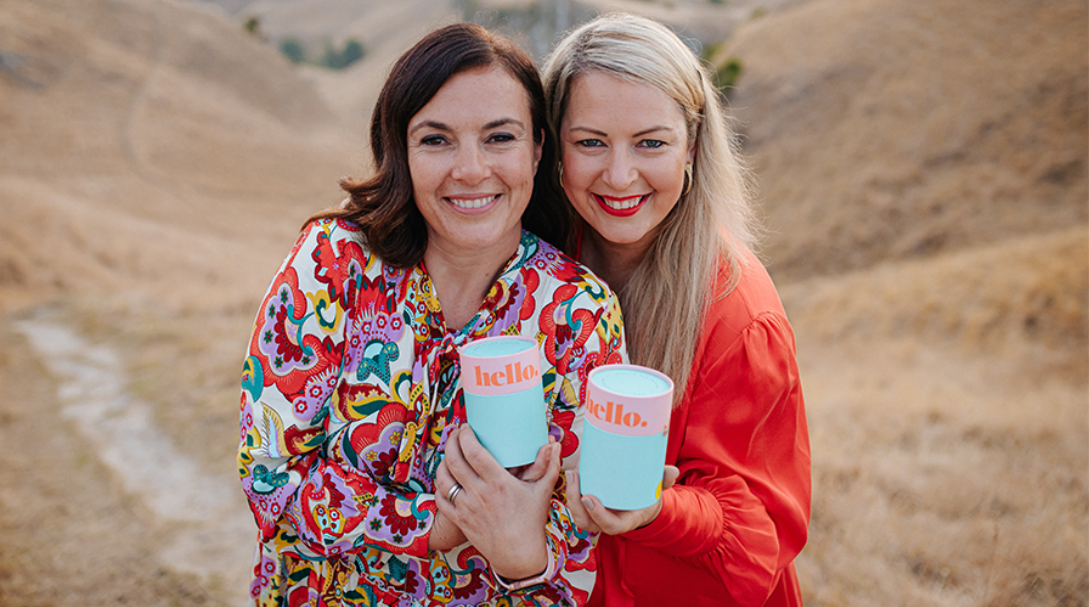 The minimum investment of $2,000 was set to be a low bar to entry. The 300-plus investors in the round included customers, old school friends, staff, friends and family. And surprisingly, males were in the majority.
McLean, who's also marketing director, said, "We did wonder how our manager at Snowball, Alex Devereux, would go when it came to pitching period products to investors, but he was great.
"His wife posted on LinkedIn after the raise that he's learned more about periods than he ever expected. And in fact, some of the best conversations we had were with male investors who had seen their daughters struggle with period products and really saw that we had something that made a difference."
Said Bond, "Robyn and I aren't embarrassed, so if we meet anybody, we're very upfront and relaxed about it and can get down to the nitty gritty pretty quickly. I think people find that quite disarming, and then they're quite keen to talk to you more about the business."
Harnessing social media
Founded in 2017, The Hello Cup's eponymous product is a menstrual cup made from thermoplastic elastomer (TPE), a medical-grade, hypoallergenic, recyclable material.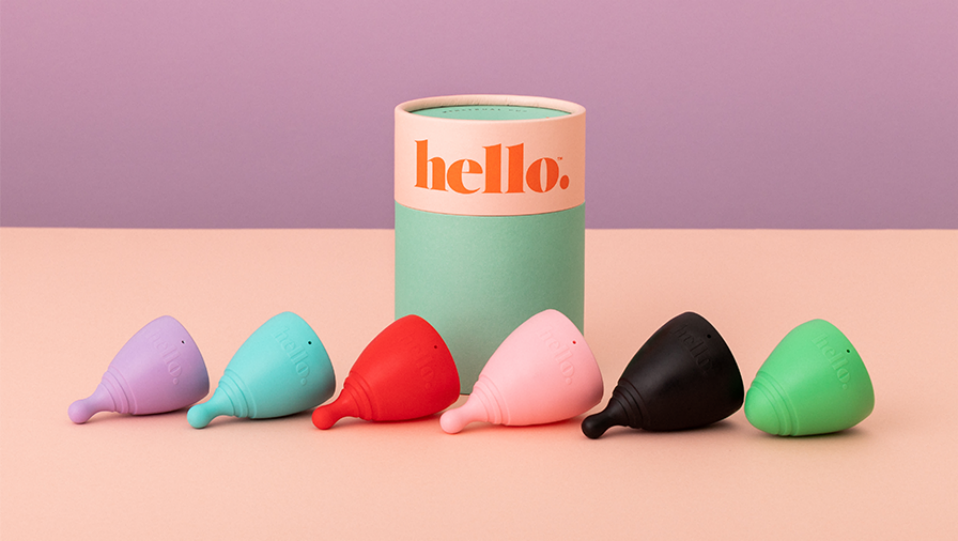 Menstrual cups are inserted in the vagina, removed when full, washed out and re-used. Theyreplace single-use disposable pads and tampons, which, with the exception of a few sustainable alternatives like cotton-based Kiwi brand Oi (https://www.nbr.co.nz/node/224189), generally contain micro-plastics that take centuries to break down.
A single Hello Cup is the equivalent of more than 2000 single-use tampons or pads. The Hello Cup, a B Corp certified company, has already diverted 200 million single-use period products from the world's landfills and aims to have saved one billion by 2025.
The two founders, best friends since age 11, had often spitballed over wine about starting a business together, but it wasn't until they were looking into reusable period products for their teenage daughters in 2017 that an idea took shape.
They each put in $20,000, which carried them through the first two years. They spent $4500 and used social media to great effect, even winning the endorsement of US gender activist, model, and actor Rain Dove. Dove, a firefighter-turned-model who identifies as being without gender and goes by 'they' and 'them' and has about 437,000 followers on Instagram.
McLean approached Dove after they published a photo of themselves wearing white Calvin Klein boxer briefs with menstrual blood showing through the briefs and trickling down one leg. The pair met for coffee in New York city, which turned into a six-hour lunch with whiskey and a friendship that formed the basis for Dove's partnership with the Kiwi brand.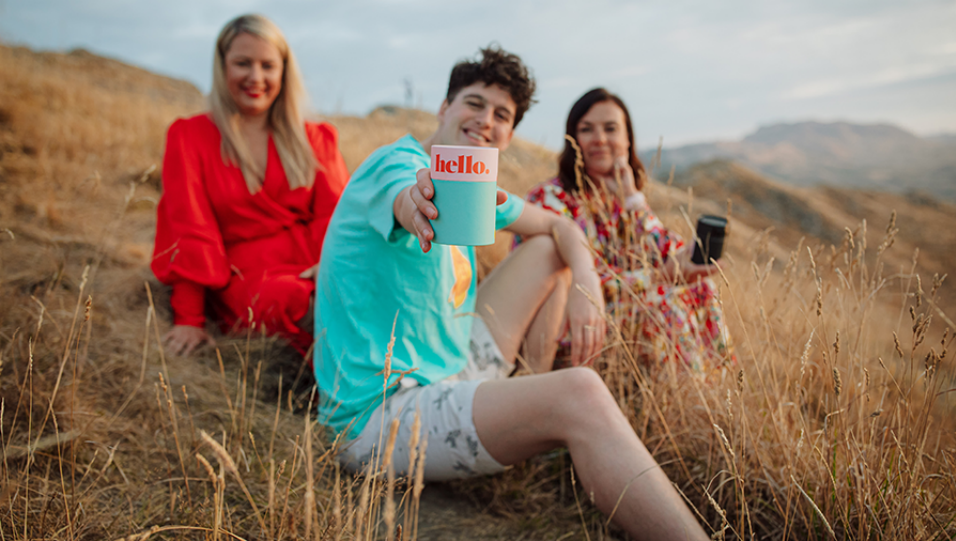 Cashflow was a challenge early on, then the company received $200,000 angel investment from family and partnered with online pharmacy Pharmapacks (they were introduced by eco-friendly beauty bar maker Brianne West). The Hello Cup gave Pharmapacks a 15% stake (now reduced to 10.7%) in exchange for US$250,000 of marketing spend and the US firm managing Hello Cup's sales on Amazon.
One-stop-shop
At first, the founders expected to mainly sell direct-to-consumer, but then retailers started approaching them. The Hello Cup products, which come in trendy hues and packaging, currently sell through Countdown stores in New Zealand, US chains Urban Outfitters and Anthropologie, and on Amazon, as well as off the website.
The company is expanding its range with the aim of becoming a one-stop-shop for all sustainable period products, including period underwear (which can be worn alone, washed and reused), reusable pads and liners, and a new menstrual disc, to be launched early 2022.
The disc, a little like a diaphragm contraceptive, is shallower than a cup and sits higher. It was codesigned with US period expert Kim Rosas, who will receive a royalty, but The Hello Cup will own the IP and has a patent pending on the disc's removal tab.
A Kickstarter campaign to support its development was fully funded in five days and attracted 1500 backers.
Goals
The company broke $1m revenue in the year to March 2021 and is on track for $1.5m revenue in the 2022 financial year. It aims to increase this to $4.9m in 2023 and $9.6m in 2024.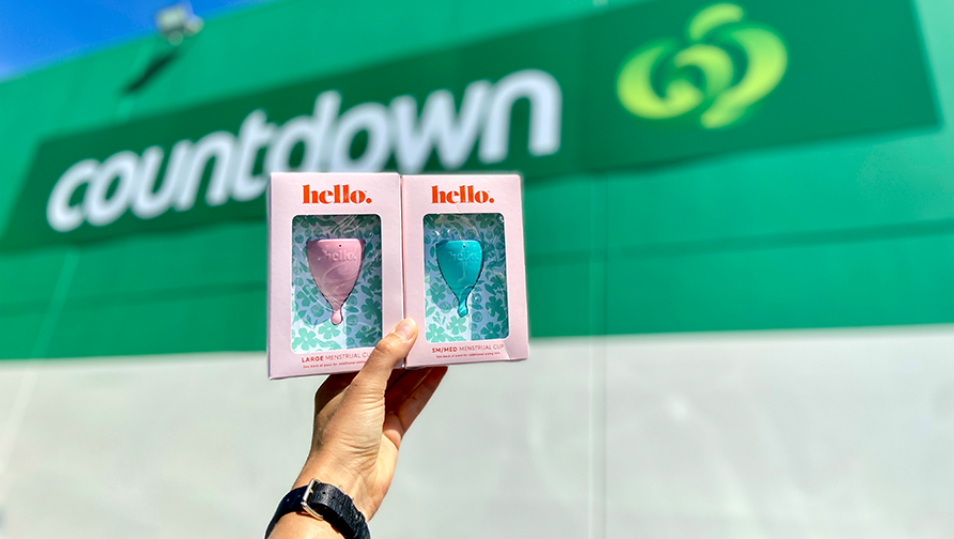 A big driver is expansion into the US and winning over people not yet using reusable products, while also pushing direct consumer sales in New Zealand.
Research the company did with New Zealand Trade and Enterprise showed a significant demand for more sustainable period products that sit outside the body.
Sustainable products account for $900m, or 2.25% of the total $40 billion period product global market. Menstrual cup sales rose by 6% last year, outpacing growth in single-use products for the first time.
As well as funding further product development, the raise will support growing the team and digital marketing. The company has just hired an e-commerce manager, bringing its headcount to eight.
Its long-term goal: to be the best and the biggest sustainable period company in the world.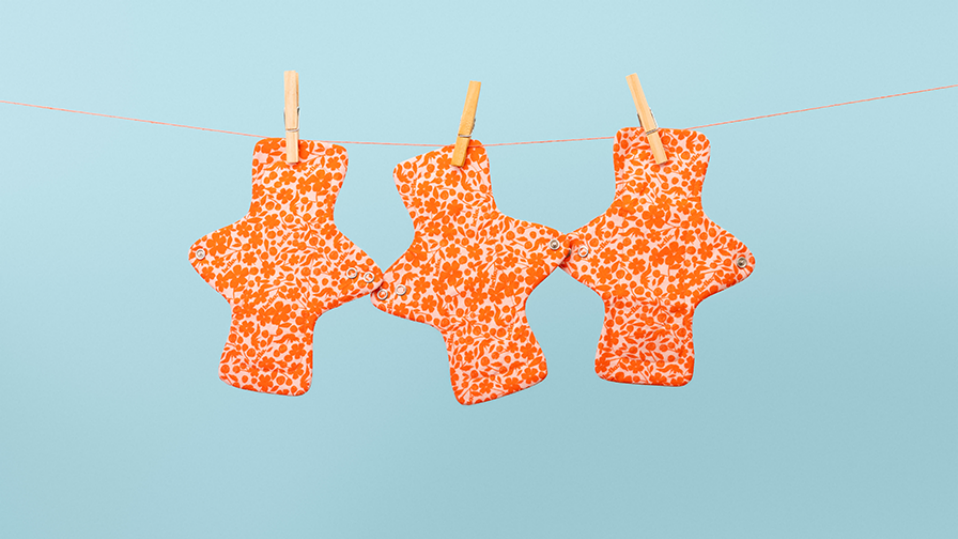 McLean said interest in the raise was validating.
"When we started, we felt reusable period products were the way of the future, but we literally had no idea whether anyone else felt the same. We know now that our gut instincts were right," she said.
"In the end we had some big names offering big amounts post raise, which was crazy."
If the company hits its targets, it expects to do a Series A round in 12 to 18 months.
By Nicola Shepheard (/node/225857)
Senior Journalist
Contact the Writer: nicola@nbr.co.nz